beautiful things
I spent the first 20 or so years of my life in the northeast, where we'd have weeks of cloudy skies in the winter and you wouldn't spend more than a few minutes outside for at least four months of the year. The grey skies and slush were just a part of the day-to-day life, snow days were to be celebrated, comfort foods were to be enjoyed mostly year round. But despite half a lifetime of preparation for gloomy weather and indoor living, the last few weeks I've found myself stunned and heartbroken by the conditions here in the Bay Area.
Like many of you, I live here partly because of the breathtaking scenery, year-round access to the outdoors, rolling hills, ocean, bay, easy access to lakes, mountains, the freshest produce and local foods, clean air and high quality of life — oh yeah, and the jobs. There are so many jobs here. And now we are suddenly, thrust into this post-apocalyptic orange hellscape against our will, where it's actually raining ash, while trying to protect ourselves and our families from potentially approaching fires and an invisible virus.
And because we live in one of the most spectacular regions in America with an enviable embarrassment of natural riches - to me, it makes the contrast of these tough times that much tougher to reconcile. Thinking of the loss of historic forests, the local farms, wineries, the smoke shrouded air - amid all the job losses, life losses, home losses and schooling and all the other very real concerns — yet somehow this week's orange sky was so absurd that it was almost the thing to make us all completely lose it.
But alas. The show must go on. And we're going to be OK. I think?
I've pulled together some delights to bring your five senses back to normalcy - beautiful things for your eyes, ears, nose, skin to welcome some semblance of tranquility and peace:
🌲Juniper Ridge - Since we can't really go anywhere, I've been finding extra comfort in introducing new scents into our home that don't resemble a bonfire. Just like the eyes and the mind need novel stimulation, so does the olfactory system. Locally-based Juniper Ridge produces essential oils, room sprays and scented body washes that can bring back that fresh smell of mountain and coastal air that we used to be so blessed with every day.
Taylor Jay - the second I stopped going into the office I also stopped wearing makeup and stopped styling my hair. I've gone full California bohemian and it looks like I have wavy balayaged hair, but really its just grown out from my last haircut and professional dye job over six months ago. I'm fine with it. My wardrobe has taken a similar downshift, into more comfortable and breathable fabrics that work whether I'm on my laptop, on the couch, at the dining room table or with a toddler tugging on my sleeve. I recently discovered Oakland-based Taylor jay, who makes beautiful clothing with "universally flattering lines" to provided the wearer a sense of "elevated comfort". Taylor Jay produces their clothing in an ethically sourced, fair-labor local factory here in the Bay. They even have a WFH collection for these times we are in. Take a look at these comfortable and confident styles.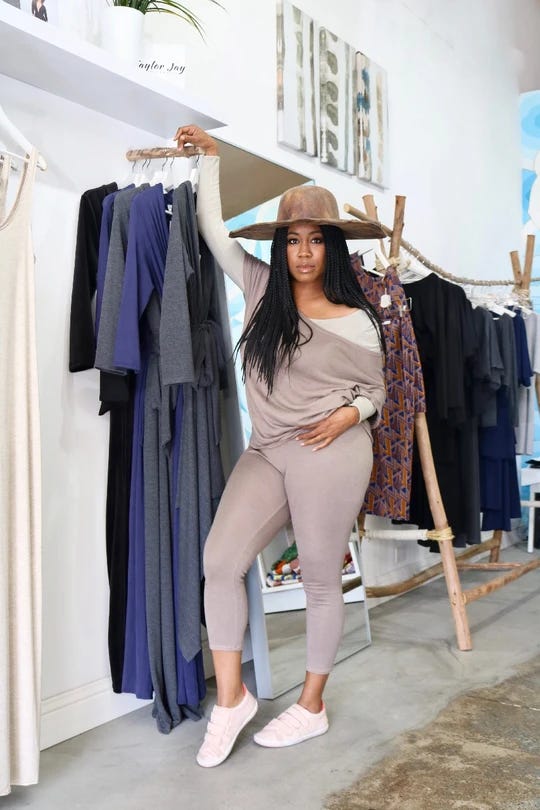 😷Mask up - my first pandemic masks were actually masks that I ordered after fire season two years ago. They have a skull and cross bones on them because that was definite the right vibe for a firestorm, but who knew they would have good cross-over energy for the start of a pandemic. But now that we're deep into this thing, its time to freshen up our mask lewks. A few ideas from Oakland and Berkeley-based fashion brands:
Seek Collective has the widest selection with individual and bundled masks for $22-$50

Field Day offers reversible garden prints made from Japanese cotton. The company donated over 5,000 masks to front-line workers, $14

Kosa has simple, yet fancy looking organic cotton masks, $22
💄Earth Tu Face - This Oakland-based beauty shop offers natural, plant-based skincare products, including an antioxidant rich honey-mask which is probably exactly what we need to clear all the smoke from our pores, as well as botanical perfumes and scented lip balms like (passionfruit + yuzu) that come in a cute seashell case. They also have a helpful glossary on their site that explains the powers of each ingredient - so you can find out if you need more bergamot (lightens moods, reduces stress) or sesame (detox) or all of the above.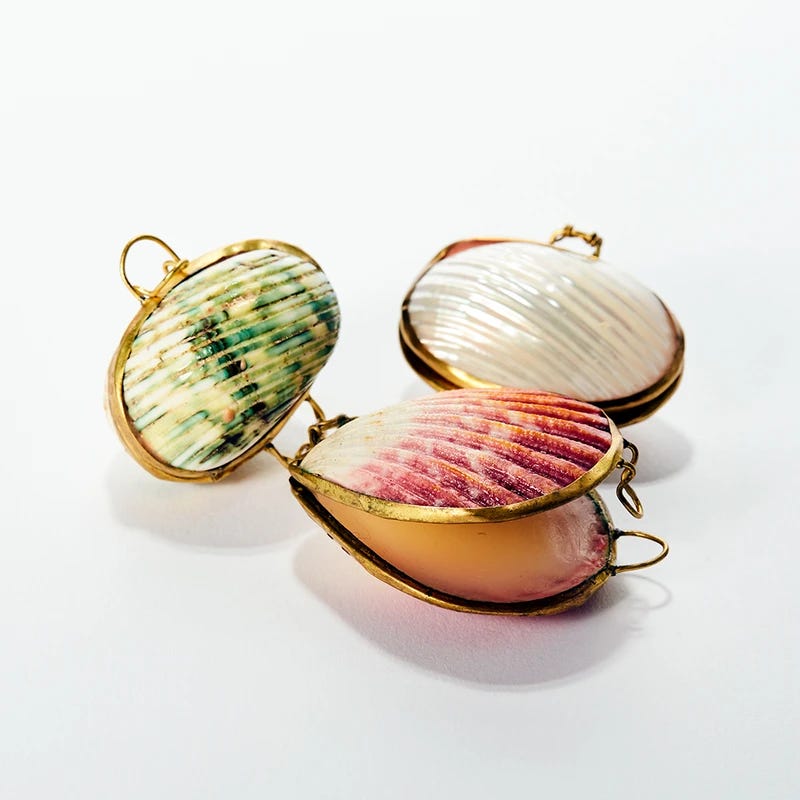 🖼️Admire or acquire some fine art - Guy Diehl is an American painter who specializes in incredible still life and photorealistic paintings. He grew up in Pleasant Hill and studied at Cal State Hayward and incorporates famous musicians and artists into his work like Thelonious Monk, Duchamp and Matisse. His paintings evoke a stillness and a calming energy (until you hear how much they cost). Oakland-based Magnolia Editions sells some editioned prints too.
Other things to know:
📻There's a new radio station in the Bay Area for old millennials like myself - it's called Highway 1 and they will play the type of music that you had on repeat in college but that you'd probably now mostly hear on an elevator or at a dentist office (Coldplay, Alanis, John Mayer). I've been feeling nostalgic lately, so these tunes from simpler times are the ones I crave.
🏡Scouring the internet for houses in Europe with low AQI has become a quarantine past-time of mine and I recently stumbled upon a wonderful other East Bay-based Substack called "I Know a Spot," by Ariel Norling which features stunning homes that are for sale that the writer calls "architecturally interesting". The only trouble with blog is that I feel like I'm reading my own writing. We must be of the same era or hometown or college or something but the colloquialisms are oddly similar. It reminds me of the episode of Seinfeld when George tries to listen to the Risk Management book on tape but the narrator sounds like his voice and it drives him crazy. But anyhow - the photos are great, the writer is knowledgable on design and architecture (which I definitely am not!) and pulls together interesting collections of mostly unattainable houses, and the skies are blue in the photos, so take a peek.
Speaking of unattainable houses - check out this $4.1M "Swiss Chalet-Style" masterpiece in Berkeley - its the former home of science fiction novelist Ursula K. Le Guin and just listed. Or this ultra modern Orinda home with reservoir views for an eye-popping $5.8M.
📰Other things I'm reading:
This fascinating profile on former Berkeley resident Miranda July whose third film Kajillionaire comes out (in theaters) later this month.

"Make Westing" a short essay about the west coast's opportunity to build and own our narrative through new media.

East Bay resident Alexis Madrigal, the writer, author and historian is featured in a nice profile in Diablo magazine where he talks about the COVID tracking project he's working on for The Atlantic magazine and his path to the Bay. Alexis is also working on a new book about how Oakland came to be that explores the port and rail city and the life of Miss Margaret Gordon.
Have a safe weekend everyone.
* Note: According to PBS, one in ten Americans don't have enough food and the pandemic is making things worse. Please consider supporting these organizations in their efforts: