get lost in Japan tonight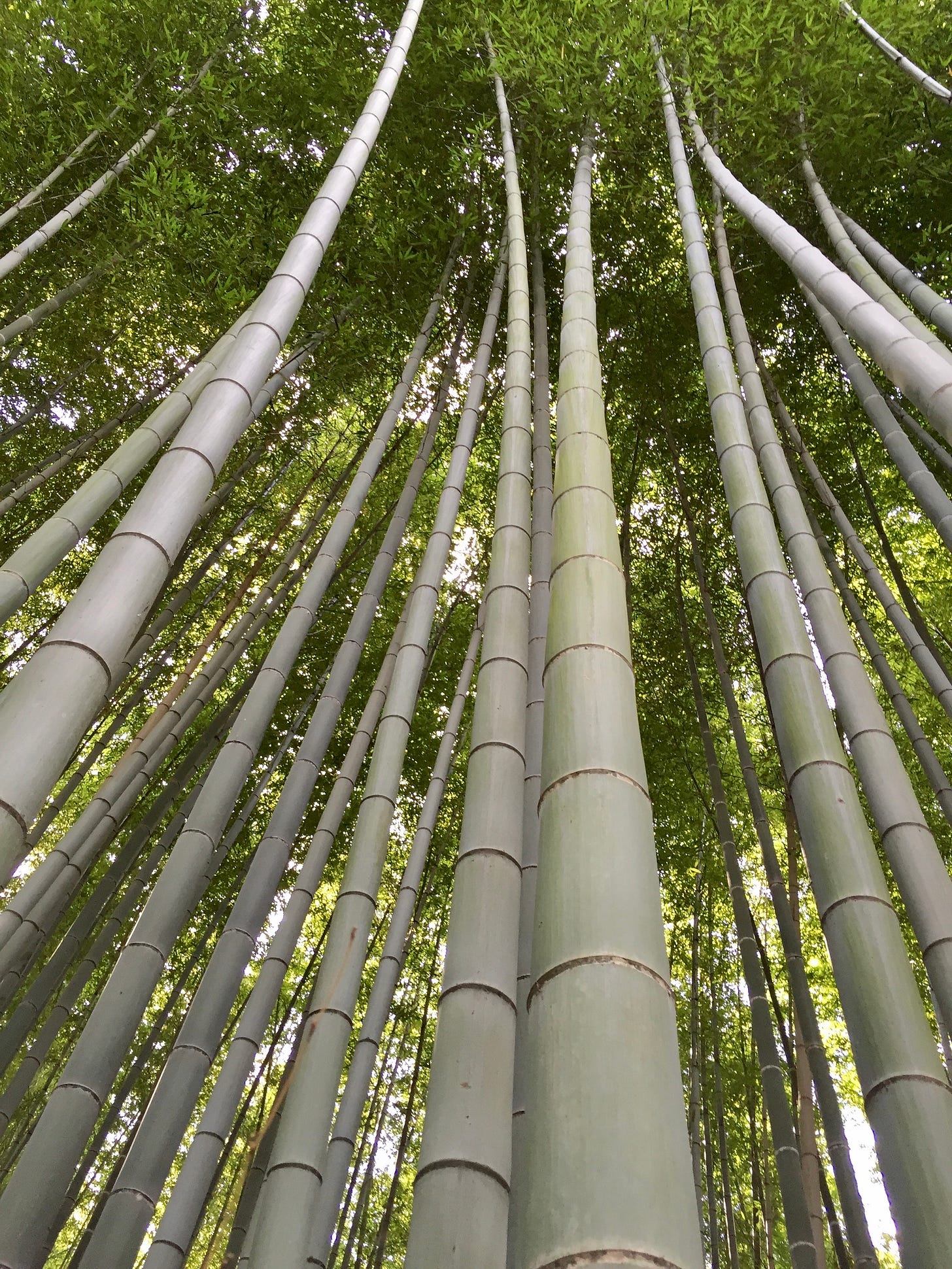 I've only been to Japan twice, but like nearly everyone who goes, I immediately became obsessed and wish I could go five times a year. While I was there I slept very little and ate very much. Mostly ramen, sushi and soft serve (they have the best soft serve), plus I decided I love high-balls, and have a newfound respect for taking baths (if you haven't been to an onsen you haven't lived). While there I spent time in Tokyo, Kyoto, Osaka, a sleepy beach town called Amanohashidate and even chanted with Shingon Buddhist monks in the secluded mountainside temple town of Koyasan which is over 1200 years old.
But since its neither cheap nor easy to get to Japan, I am often overjoyed when I find Japanese feeling places here in the U.S., especially in the East Bay. Here are a few that instantly transport me overseas:
Bar Shiru: This is a new Japanese listening bar in Uptown Oakland and you should go tonight. But wait, what's a Japanese listening bar you ask? Well in Tokyo they have restaurants, cafes and bars for pretty much every thing that you might be passionate about — whether its robots, hedgehogs, uh, maids or stuffed hippos - and perhaps a more mainstream interest — music, which you can enjoy at hi-fi/high fidelity bars. These bars are geared toward music aficionados and have extremely high quality music equipment and loads of records. Bar Shiru on Telegraph ave opened as the first hi-fi in the Bay Area and has created a beautiful, relaxing place to imbibe and listen to jazz, funk, hip-hop and whatever the DJ/bartender fancies. This is one of my favorite spots right now, so I highly recommend visiting for a cocktail and some beats. And if you're a hardcore audiophile you should also read this or this and book your plane ticket to Tokyo already.
Ippuku - this Berkeley izakaya feels so Tokyo. There's an open air entrance with a standing bar where you can have a quick bite and a beer and the restaurant itself is dimly lit and smokey like the izakayas of Tokyo's famed yokochos. Ippuku is bigger than you'd often find in Tokyo but still maintains a cozy ambiance - you can sit at the counter and watch the action, in a booth or even from a perch in the "bar treehouse". They specialize in charcoal grilled Yakitori but also have a sister restaurant Soba Ichi in West Oakland which hand-makes soba noodles. Reservations available on Resy. And if you're looking for a similar vibe on the other side of the bridge - Rintaro in SF is the place to go.
Tokyo Fish Market: This is a full on Japanese grocery store, and as the name suggests, known for their fish selection. But more important to me: they carry a lot of Japanese candy and black sesame ice cream. They also have a wide sake selection, and pretty much every spice and ingredient you can dream up - so if you're planning to make anything Japanese for dinner ever, this spot on san pablo ave is where you have to go.
Temescal alleys: conde nast traveller once called Temescal the east bay's "hippest street" for its charm and artisan retailers. And while none of these shops are actually Japanese, the neighborhood feels very much like Tokyo to me, so here we are. This miniature shopping district is a set of two tiny alleys just behind Telegraph ave, that reminds me so much of the vibe in many Tokyo retail neighborhoods like Ometesando and Daikanyama. The pedestrian-only alleyway opens up to a dozen or so micro-sized businesses with low ceilings and limited supply. The shops each have a specialty and seem to apply an incredible amount of care to the craft. My favorite plant shop & floral designer is here, where I last picked up a venus flytrap - plus there is homestead apothecary with an incredible selection of tinctures and teas, Escueleto, which features a stunning curated collection of vintage and rare jewelry, book/shop, the tiniest book shop in the bay area, and of course Curbside Creamery to enjoy while you're wandering around. But if you feel crestfallen by this not-actually-Japanese recommendation, I will offer you this: Marufuku ramen is less than a block away.
Umami Mart: there are certain retail stores that I wish I could live in. They have a laid back vibe but also are meticulously curated and organized with minimalistic features and thoughtfully chosen goods that you can't seem to find anywhere else. In LA on Abbot Kinney there's a place called Tortoise - and here in the East Bay we have Umami Mart on Broadway in Oakland which specializes in Japanese design and drinks. Umami Mart actually started out as a blog (coming soon: east bae retail store?!) and just re-opened in a brand new location last month. The store features imported wares from Japan including knives, ceramics, soaps and most notably - beautiful barware. They sell a wide selection of Sake and Shochu and my personal favorite umeboshi (pickled plum) wine. And maybe best of all: the back of the place turns into an actual bar on weekends. They're hosting a grand opening celebration for the new locale in two weeks, and a sake and chocolate tasting next Wednesday.
Have other favorites? There will certainly be a part II. Let me know what you love.