One totally random thing
Coming off a holiday weekend, the last real weekend of summer, this is probably all you have the attention span and appetite for: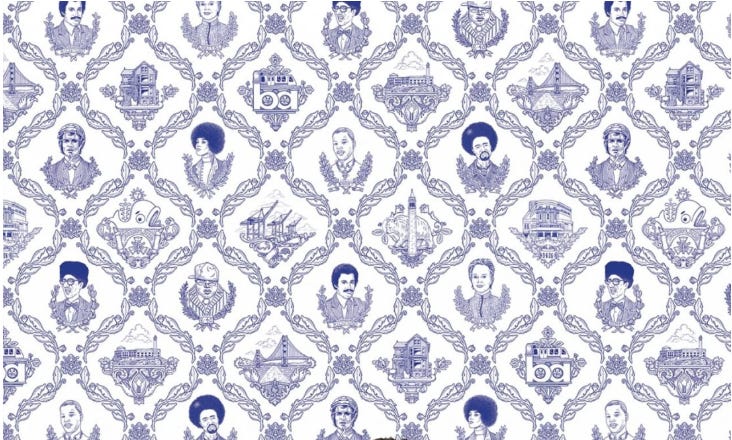 This wallpaper features Bay-Area rappers Too Short & E-40, culinary legend Alice Waters, hall-of-famer Joe Montana, activist Angela Davis and other local legends on it. Flavor Paper sells it. The Lonely Island and artist Matt Ritchie collaborated to make it. I think its expensive, so maybe just wallpaper a small room like your bathroom?
That's all I've got. Forward to someone you think absolutely needs this.
Did you know Zendaya is from the East Bay? More fun facts here.
Need another quick read: learn about the Berkeley bakery that is only open one day a week.