places to socialize, distantly
I'm reclusive by nature, so I feel relatively well-suited for the social distancing being practiced across the globe right now. On my WFH days, I've been spending my typical commute time wandering around alone in the hills, admiring houses and blooming flowers, peeking down stair cases and waiting for an overeager neighbor to file a suspicious persons complaint on NextDoor.

While it can be a concerning time for folks, it doesn't mean you have to stay completely cooped up inside. Here are some ideas to be respectful of one another's space, depending on how social or how distant you want to be - though today, I'd suggest a protective layer from the rain:

The East Bay is home to a collection of hundreds of secret staircases - which started popping up after the 1906 earthquake when former SF residents moved to Berkeley and Oakland to start anew. As the region began to boom - land developers started building up into the hills, giving homes incredible views of the Bay. At the time, people were still largely reliant on street cars for transportation, so as part of the planning, developers made sure all of the new hillside neighborhoods had access to the street car lines - this meant building long staircases to and from the flat commercial streets all the way up the hills. Many of the stairs are over a hundred years old and still accessible - whether wooden, carved out of stone or made of concrete. There's a whole book on the secret stairs (thank you @smc90!) with recommendations for 30 different urban hikes where you can discover things like the Morcom Municipal Rose Garden - a sprawling, public rose garden from the 1920's (speakeasy-like, in that it's accessible via stairs behind the Ace Hardware on Grand ave). There are lots of hidden gems to find and tips on where to stop for a bite along the way. Plus doing stairs is a great way to keep your lungs in shape, which apparently we all need now.
Next check out the Bonsai garden at Lake Merritt. Just as the WHO advises against handshakes, there is also no touching of the trees allowed here, as tempting as it may be when you see an adorable miniature redwood or the 1,600 year old Daimyo oak. The Japanese art form is on full display in this beautiful outdoor garden exhibit with dozens of tiny trees carefully cultivated over centuries. This place is so fascinating, and I've been curious about Bonsai trees since my first exposure to the idea in an episode of Saved by the Bell in 1992 (there's a gif for everything, it turns out).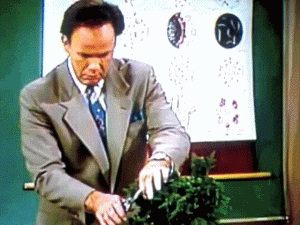 If you have rambunctious kids, and want to lean more into the social side of the distancing you might want to check out the biggest playground I've ever seen in my life: Heather Farm's Park in Walnut Creek. I'm pretty sure an actual group of children designed this as its pure aesthetic chaos, so many colors and textures (this photo captures less than half of it). While there will definitely be some physical contact here - its still a great spot for your little ones to blow off steam and there are enough slides for everyone to have their own.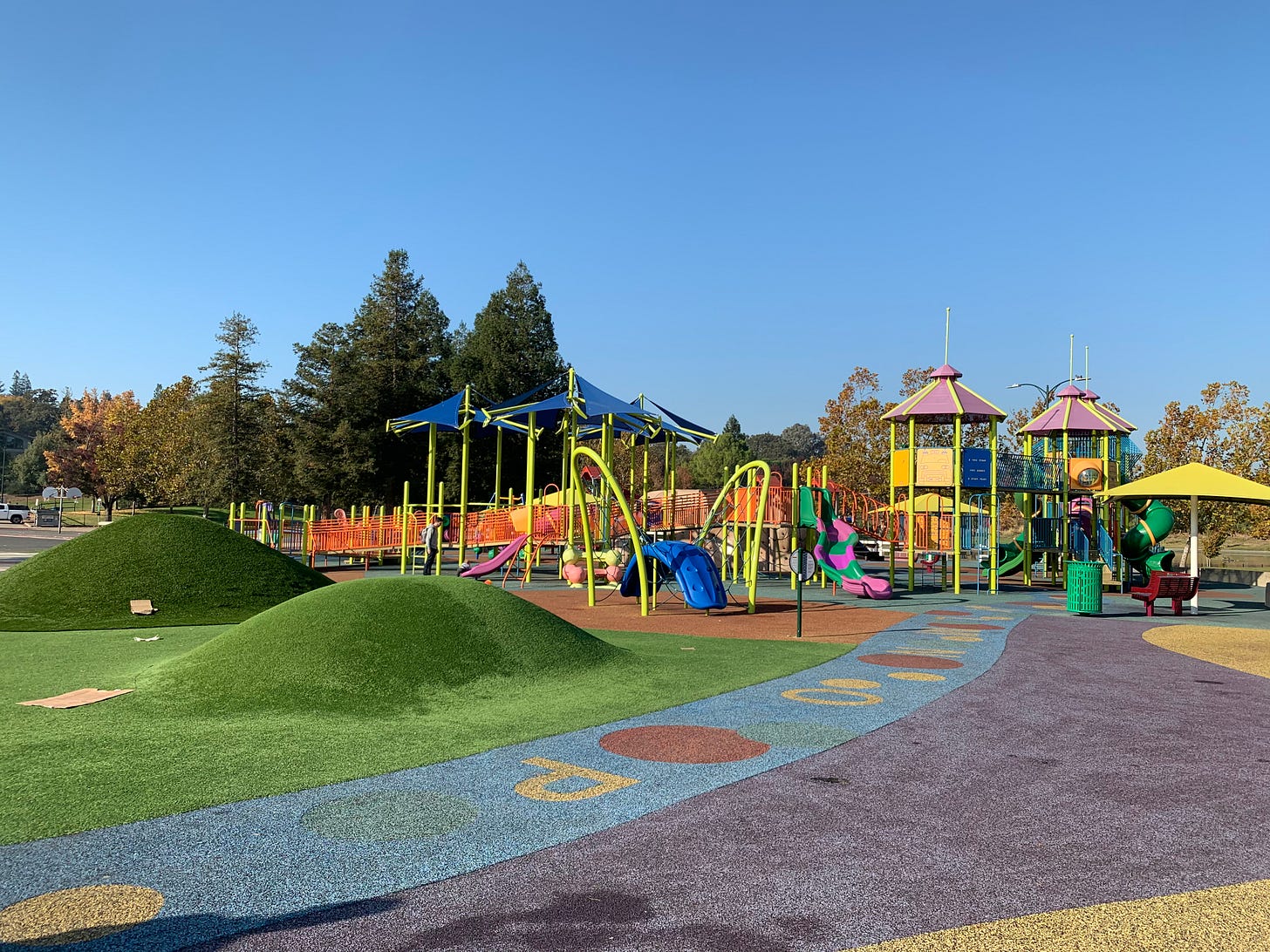 If really want to get away, set out and explore the beautiful Briones park nestled between Martinez and Lafayette. Its a peaceful and picturesque place to get outside, as the grass is glowing nearly neon green and you can run through the hills like you're in the good parts of sound of music. Its usually quieter than the other east bay parks - so you can go for miles without seeing another person. But when you do, you can take a deep breath, make eye contact and imagine you're still part of a pre-pandemic civilization.
Lastly, if the thought of getting outside is just too much to bear, but you still want to feel like you're connecting with people, I highly recommend subscribing to The Profile. Fortune reporter Polina Marinova spends her nights and weekends culling the best profiles of people and businesses from around the world - she features long form articles, and more in-depth multi-media stories with podcasts and videos for subscribers. Exploring The Profile is the best way to spend a rainy weekend or no-end-in-sight voluntary quarantine.

Thanks for reading the east bae! Please forward to a friend or loved one. Also recommended: Wired on dealing with anxiety in these uncertain times. What are some of the things you're doing to cope?