find a thing
Whew, that was a lot, wasn't it? If you're like me, and a person who, "reads the internet" - I don't even know where to begin. The last week and a half jammed in more awful news than anyone can reasonably manage and all while the world is battling the uncertainty of an ongoing pandemic and widening economic divide. And frankly, if you live here in the east bay, you don't even have to read the news to catch the wafting smell of burning historic forests slipping through the cracks of your windows. It was a lot.
And the next six months or so are likely to continue to be a lot, and so now feels like the proper time to tell you: take a deep breath and find a thing. What do I mean by 'find a thing'? I mean find something that puts your mind at ease a bit, gets you in a state of flow and that's not your job and that is just for you.
A thing could be anything: seeing how many books you can read before the end of the year, starting a podcast, volunteering your time, newslettering (this is my thing, but you can start one too), truly mastering a skincare routine to the point that everyone you know asks you for advice on how to have perfect skin like yours (like my friend Grace), baking, building a backyard oasis (like my friend Rebecca), walking (this was also my thing, pre-off the chart AQI's), mentoring someone, being the kind of person who commits to a daily nap, learning chess, launching a cookware line. Whatever works for you.
It feels like we're all going to be in this covidgatory a lot longer than we initially expected, so probably a good time to add something new to your life. Because one day we're all going to look back on 2020 and tell younger people all the crazy tales of what we did that year, and we'll be strangely nostalgic for it, so put yourself in the shoes of your future self, and give eventual-old-person you something cool to talk about.
Which brings me to a local guy who found a thing: Greg Fulcher is the creator of the new Bridge and Tunnel Coffee co - currently a coffee shop on wheels in the unlikely locale of Moraga. Greg recently retired from a 30-year career as a filmmaker and decided to give it a go bringing together two of his passions: coffee and community. I always say you can't find good coffee east of the Caldecott but Greg is trying to change all of that. You can find Bridge and Tunnel by following their instagram - they're usually out in the east bay Thurs-Sun and will be at the Moraga Farmer's Market every Sunday.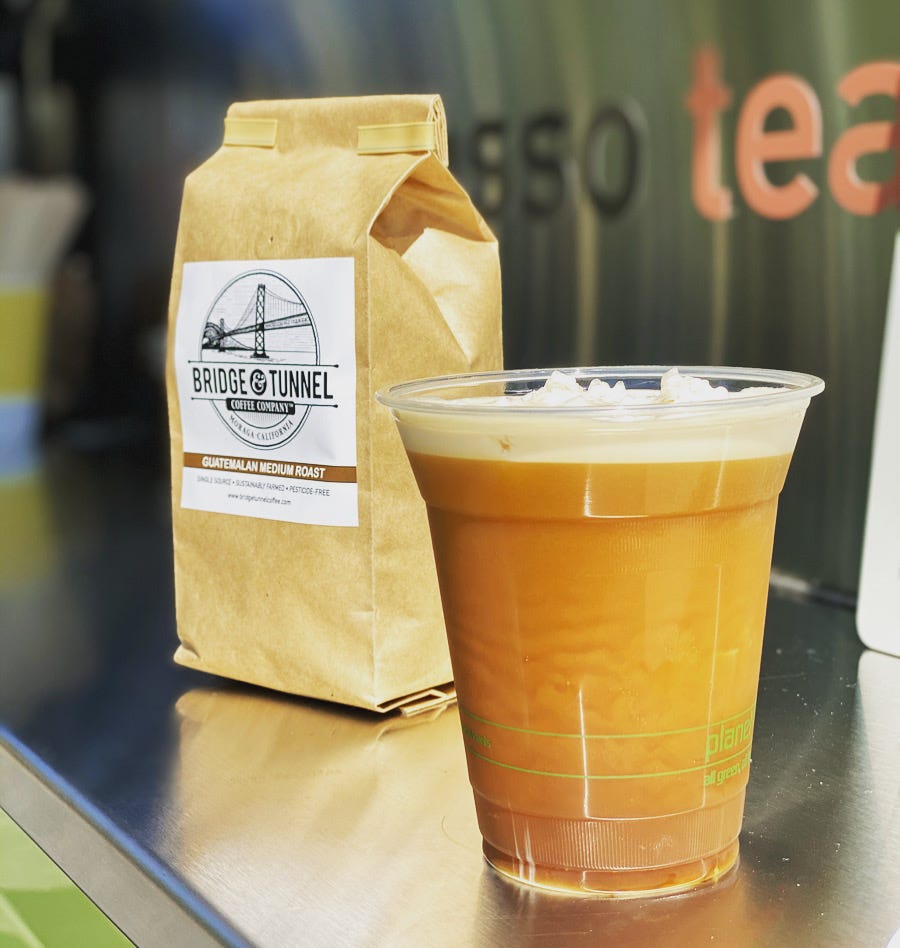 And here are some ideas to nurture your own passion and hobbies:
Other news and things to know in the East Bay:
Thank you, firefighters. For the rest of us, please consider supporting the firefighters and their families. Cal Fire Foundation provides emotional and financial assistance to families of fallen firefighters.